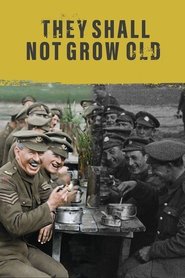 They Shall Not Grow Old
A documentary about World War I with never-before-seen footage to commemorate the centennial of Armistice Day, and the end of the war.
Duration: N/A
Release: 2018
Beautiful Noise
Beautiful Noise
BEAUTIFUL NOISE is an in-depth exploration of a music movement in the late twentieth century, a fascinating period when some innovative musicians mixed guitar noise into conventional pop song structures…
Blood, Sweat, and Beer
Blood, Sweat, and Beer
The American craft beer industry is booming like never before. One-and-a-half craft breweries open each day—but far fewer make it to year two. Follow along with in-depth profiles of passionate…
Bobbi Jene
Bobbi Jene
A love story, portraying the dilemmas and inevitable consequences of ambition. It is a film about a woman's fight for independence, a woman trying to succeed with her own art…
The Mars Generation
The Mars Generation
Aspiring teenage astronauts reveal that a journey to Mars is closer than you think.
Fed Up
Fed Up
Fed Up blows the lid off everything we thought we knew about food and weight loss, revealing a 30-year campaign by the food industry, aided by the U.S. government, to…
I Am Bolt
I Am Bolt
Fully authorized, access-all-areas feature doc on the hugely charismatic and globally adored Usain Bolt – officially the fastest man alive. With never-before-seen archive footage of his youth in Jamaica, through…
Fire at Sea
Fire at Sea
Capturing life on the Italian island of Lampedusa, a frontline in the European migrant crisis.
Sing Your Song
Sing Your Song
Most people know the lasting legacy of Harry Belafonte, the entertainer. This film unearths his significant contribution to and his leadership in the civil rights movement in America and to…
Happening: A Clean Energy Revolution
Happening: A Clean Energy Revolution
Filmmaker Jamie Redford embarks on a surprising journey across the U.S. to meet entrepreneurs, community activists and ordinary citizens who are pioneering the use of clean energy technology, often in…
A Band Called Death
A Band Called Death
Before Bad Brains, the Sex Pistols or even the Ramones, there was Death. Formed in the early '70s by three teenage brothers from Detroit, Death is credited as being the…
A Bridge Apart
A Bridge Apart
The journey of the thousands of people from Central America and Mexico who leave their homes and families and suffer extraordinary brutality -or loss of life itself- in search of…
John McCain: For Whom the Bell Tolls
John McCain: For Whom the Bell Tolls
In-depth look at the life of John McCain, from his time as a POW in Vietnam to his three decades of service in the US Senate.